In our office, you will be treated with the utmost respect and individuality. We will structure a program to meet each individual practice members needs. Whether you come into the office due to an injury, for a maintenance program to prevent injury, prenatal care or to optimize your overall health or performance, each and every person is a unique and special case.
We have a patient base ranging from pregnancy, newborns, teenagers and young adults to the elderly. The chiropractic techniques we use are suitable for everyone!
Our goal is to adjust children and adults to reach their highest potential. We help the athlete reach and maintain peak performance by keeping the spine subluxation free due to daily stresses. We get the injured individual on their way to recovery and good health. We help the healthy individual stay at that optimal state of health that they deserve. We support pregnant women in maintaining proper alignment to have a better pregnancy and easier birth.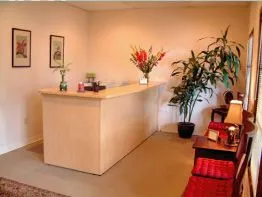 Our intent in the office is to create a positive environment, focused on health and wellness, and to provide a place to get on the path to good health.
On staff, we have massage therapists that work closely with the Doctors to aid in the healing process. A combination of chiropractic adjustments (to maintain nerve supply to the muscles) and massage (to flush the tissue) is a great combination to allow the body to heal and function at 100% of its potential.
We also have quality nutritional supplements available for those patients needing support in the nutritional aspect of their lives.
Many factors can influence physical, biochemical and emotional health. It is our objective to look at all aspects of a patient's lifestyle and find the best-suited program to optimize health and potential.
Come experience a blending of body, mind and spirit. Our team looks forward to serving you.